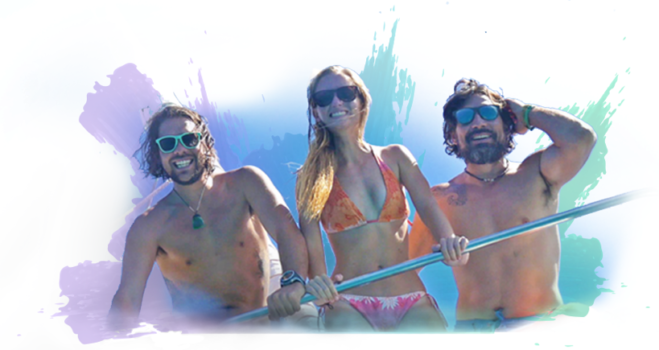 I bought SV Delos in May of 2008.  At the time I had no intentions of documenting our life with YouTube Sailing Videos, but as sometimes happens one thing lead to another and here we are 45 countries, 70,000 ocean miles, and 200 YouTube Sailing Videos later.  The decision to sell everything, buy a sailboat, and set off on a grand adventure was a defining point in my life.
My brother Brady (aka Señor Brady) joined Delos in Mexico for a month long sail to Tahiti.  Now 8 years later he is still aboard and has become my best friend.  We've had more brotherly experiences together than any two man-boys have a right to.
I met the love of my life Karin (aka my Swedish Princess) on the other side of the Pacific in New Zealand, and asked her to go sailing for the weekend.  Now three oceans and many hard sea miles later she has become an accomplished sailor.  Together the three of us form the core of The Delos Crew.
A few years into the trip In Australia the cruising kitty ran dry, and we stopped sailing to work for a year.  A fellow cruiser gave us the idea to document our travels with Youtube Sailing Videos so we purchased a small camcorder and started making our own homemade sailing movies about our experience.  To date we've published over 200 videos on our scuba Diving and sailing adventures around this magnificent planet.  The videos are all FREE.  We've poured our heart and soul into them, and hope you enjoy watching as much as we did making them!
This website is dedicated to those of you that are considering a adventure of your own, and we hope you find it useful to pursue your own dreams, whether they be on land or at sea.
Fair Winds and much Love!  Capt. Breeyawn, Kazza, and Senior Brady